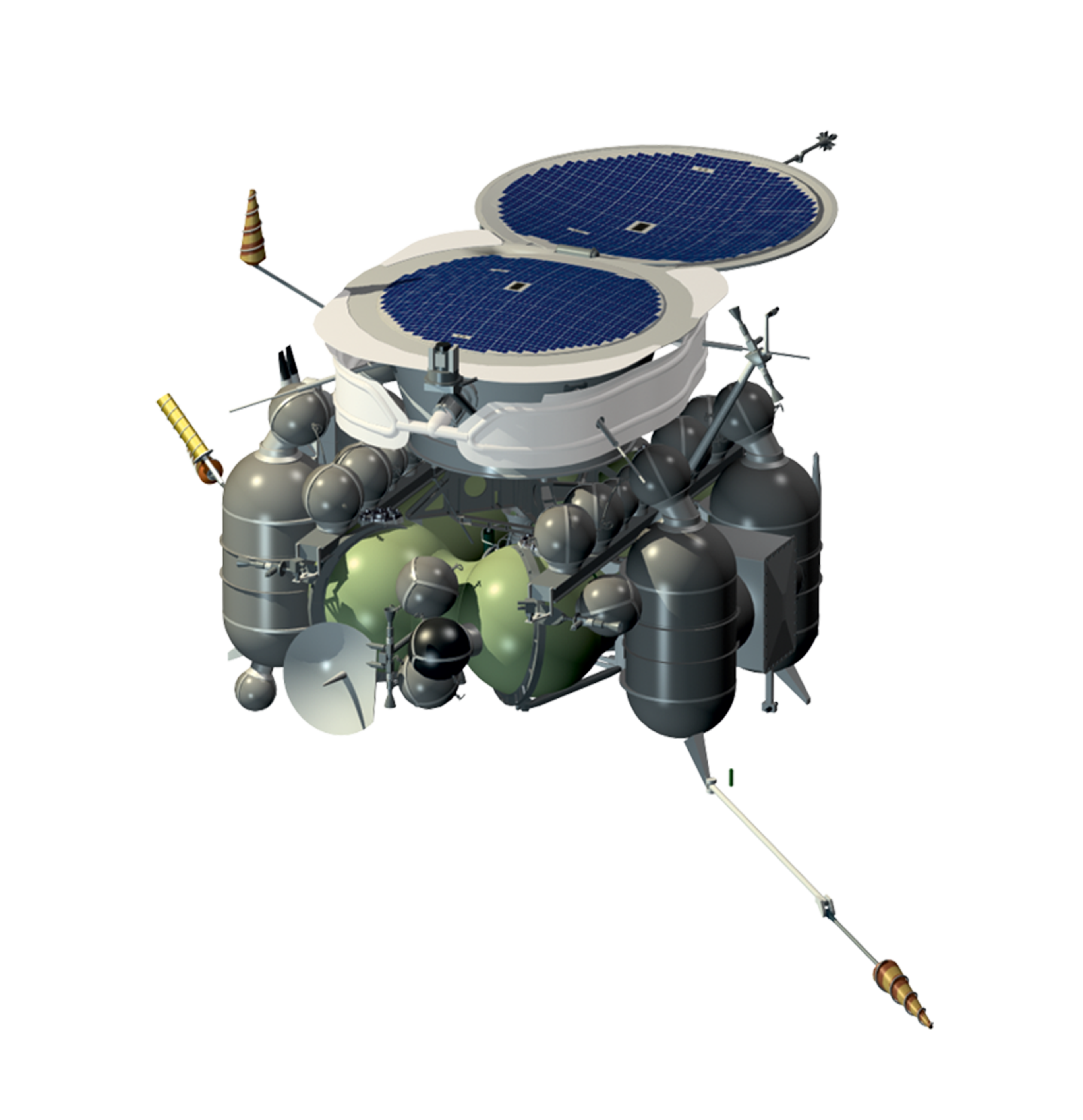 Characteristics
---
Destination:

planetary research

Status:

decommissioned

Research Object:

The Moon

Launch Date:

September 28, 1971

Launchers:

Proton-K with the D upper stage

Machine Weight:

5330 kg

Working Orbit:

artificial satellite of the Moon

Active Lifetime:

13 months instead of 3 planned
Description
---
The Luna-19 automated station was developed on the basis of the Luna-17 automated station. In addition, to reduce costs during its development there were used structural assemblies, as well as components of the moon rover and landing stage.

The lunar rover ramps and Doppler instrumentation were removed from the correction and braking module (KT). The hinged compartments were made non-separable. The Vega radio altimeter was excluded from the control circuit, but it was used for measuring the altitude profile of the lunar surface – that is altimetry.

The lunar rover body without chassis and radioisotope generator was used as the instrumental compartment. Due to changes in orbital illumination conditions in comparison to the ones of lunar surface, the cooling radiator was moved from the upper bottom of the instrumental compartment to the side wall. Additional cells of the solar array were installed on the cleared surface, which had resulted in a maximum solar array capacity of 240 W along with the main rotating panel. It also operated as a heating radiator.

To obtain images of the lunar surface, two optical-mechanical television cameras were installed onboard the spacecraft, similar to those used by lunar rovers and KT landing platforms, but modified for the conditions of orbital flight.

As a result of the modification implied, scanning was performed only in one plane: perpendicular to the direction of the spacecraft movement (line scanning). The scanning in the other plane was performed by the motion of the spacecraft itself (frame scanning). The scanning rate comprised 4 lines per second, and the angle of view by line had been increased to 185°.

The total mass of the Luna-19 lunar satellite after entering the selenocentric orbit was 4,100 kg together with the KT module, and the entire orbital flight was performed together with this stage.

The mission program included the spacecraft entering the circular selenocentric orbit at the 140 km altitude. As a result of the correction an orbit with an altitude of 16 km was formed. Imaging and altimetry of the lunar surface were performed from this orbit. Upon the completion of these experiments, the spacecraft was transferred to the circular selenocentric orbit of ~100 km in altitude to continue scientific research, including the study of the gravitational field of the Moon.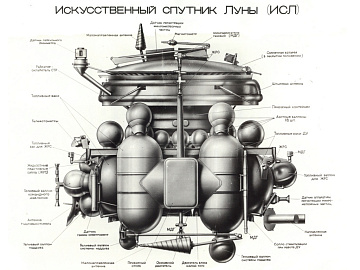 ---
Other projects in the category