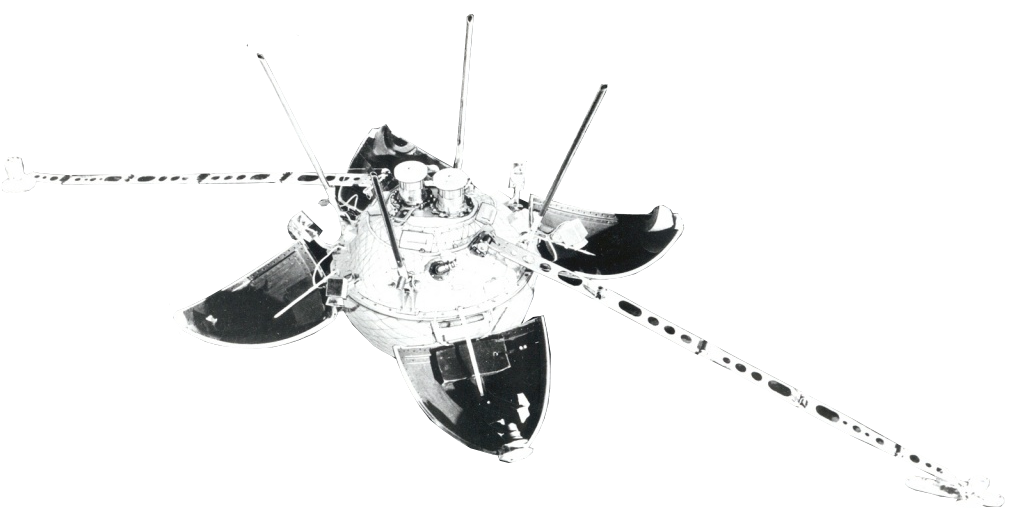 Characteristics
---
Destination:

planetary research

Status:

decommissioned
Description
---
The Luna-13 automatic station was similar to the Luna-9 station in terms of structure, onboard equipment and flight trajectory. Only some of the systems and scientific instruments were changed.
The main spacecraft was equipped with a control unit and an advanced radio altimeter for high altitudes. Two deployable rods were installed on the automatic lunar station, which made it possible conducting scientific experiments to determine mechanical properties and density of the outer layer of the lunar soil at a distance of 1,5 meters from the ALS. Furthermore, scientific instruments were installed on the ALS to measure heat flow from the lunar surface. Additionally, another optical-mechanical camera was installed. The decimeter range angle-measuring system Mayak-6 was replaced by the decimeter range transponder RKT-1.
In order to exclude water freezing in the ALS evaporation thermal control system, the float valve was replaced by a system with a bimetallic water controller.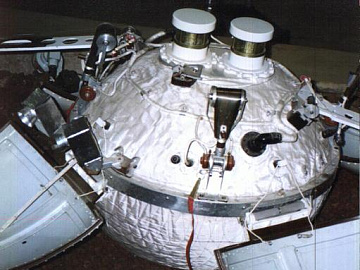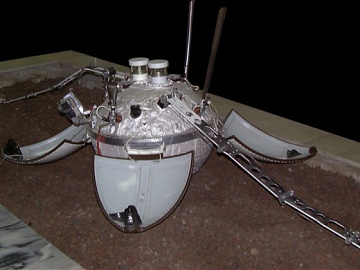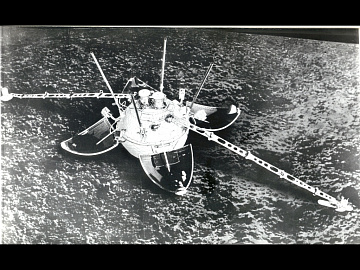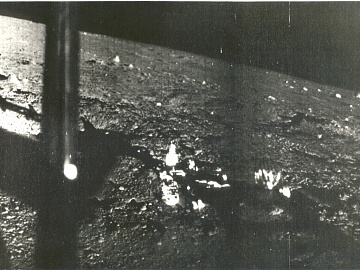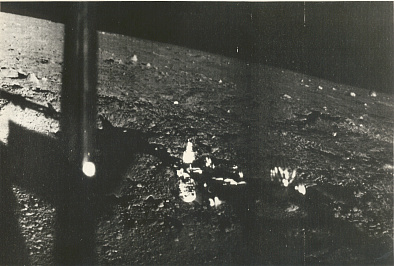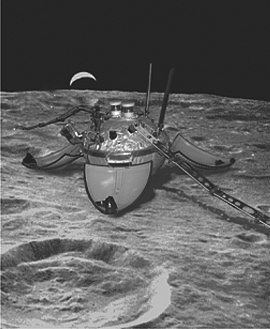 ---
Other projects in the category