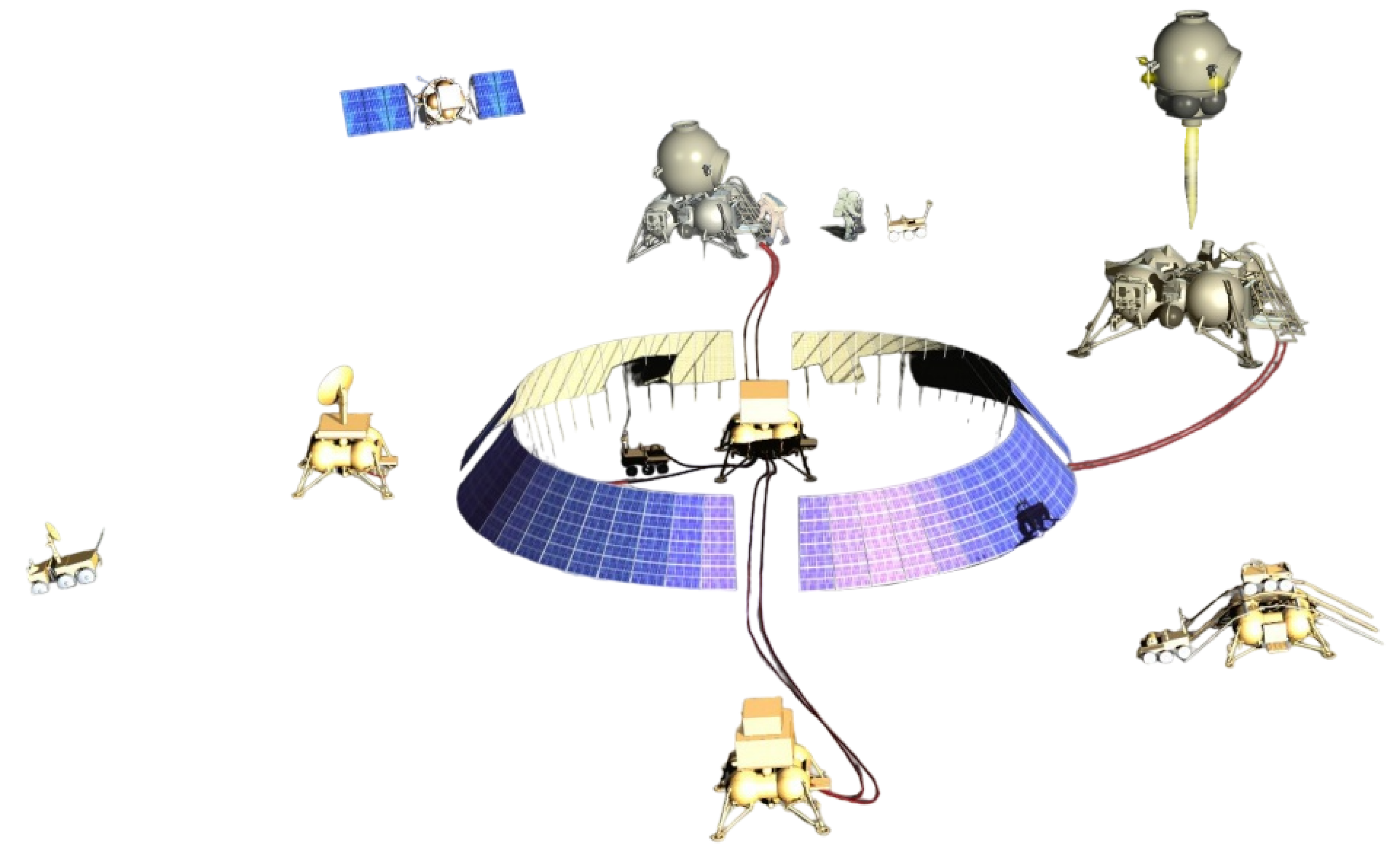 Characteristics
---
Destination:

planetary research

Status:

perspective

Research Object:

Moon

Launch Date:

after 2030
Description
---
The project includes a series of expeditions aimed at delivery of the following payload to the Moon orbit and to its surface:
Lunar repeater satellite

Lunar research satellite

Telecommunication module

Robotic mobile modules (assembly, repair, etc.)

Energy modules

Stationary scientific and technological modules

Mobile Research Laboratory Ascent rocket.
The following four types of technical equipment are proposed for the Moon base construction:
Base vehicles aimed at the Earth-Moon, Moon-Earth and Moon surface transportations;
Artificial Moon satellites;
Lunar service modules;
Scientific and process modules.
The following base transport vehicles are considered:
Insertion propulsion system for acceleration from reference near-Earth orbit;
Multifunctional orbital-landing platform for the delivery of technological, scientific and service complexes to the Moon surface;
Multipurpose mobile lunar platform for carrying out transportation, installation, repair and research operations on the Moon surface;
Ascent rocket for the Moon-to-- the Earth cargo deliveries.
The following two options of the standard orbital-landing platform are considered for the of mobile robotic lunar complexes delivery:
Capable of 1 lunar rover allocation based on a heavy standard multipurpose platform or on standard technological platform with a target equipment module;
Capable of delivery of two lunar rovers based on a standard technological platform without a target equipment module
.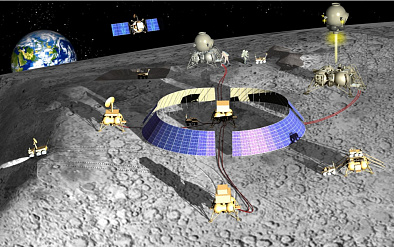 ---
Other projects in the category